Were you aware that fully-trained conference interpreters are available nearby, in the Greater Western part of France ? We would be delighted to work with you on your events.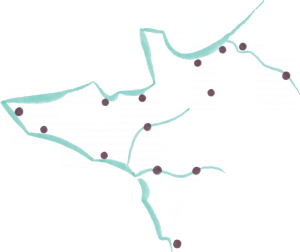 You might think that conference interpreters only work for national and international organisations (UN, EU, French Ministry for Defence) and that it is therefore nigh on impossible to hire them for trade meetings and commercial purposes.
We do work for the aforementioned organisations and institutions on occasion but would be glad to help you too.
IAGO boasts eight founding members who have all followed professioinal high-level training in interpreting and translation.

We work in many different areas, during international conferences, for NGOs,  for governmental organisations as well as for local, national and international institutions, companies and multinationals.
We will use our vast network of fellow interpreters to meet all of your needs and requirements.
An interpreter, also known as a « spoken translator » is not expected to know all the vocabulary in all areas of trade and knowledge. They will therefore require documents and information in order to prepare for the job-at—hand / the job they are entrusted with.
We will also be more than happy to provide written translation services should you require documents to be translated for your event or meeting.
Please get in touch ! We will be more than happy to send you more precise information about our services and help  ensure the success of your event or meeting.